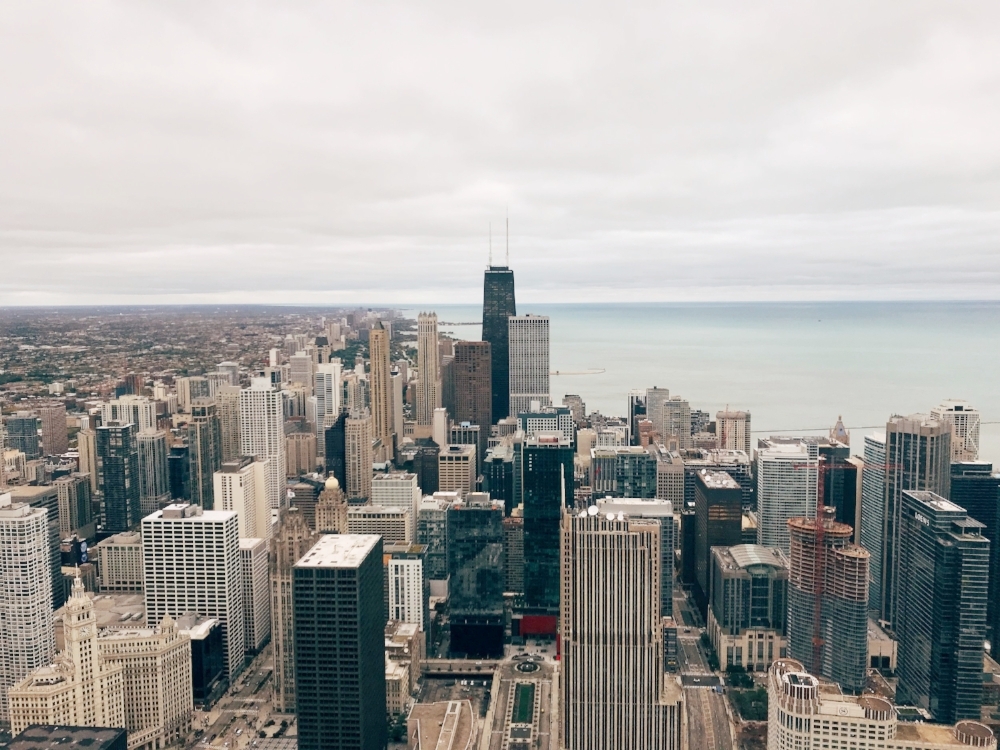 Metra in Chicago, Illinois
project scope
Developed and evaluated alternatives to Metra's 13-zone fare structure, including spatial and temporal charges, non-CBD fares, zone consolidation. Identified and evaluated alternative fare products and pricing strategies. Performed Title VI analysis on recommended alternative.
Project Duration
2016 - 2018
project description
Metra, the Commuter Rail Division of the Regional Transportation Authority (RTA) of Northeastern Illinois, operates commuter rail service on eleven lines throughout Metropolitan Chicago. In 2016, Metra contracted with Four Nines to conduct a Fare Structure Study with the primary goal of increasing ridership by attracting additional trips among current riders, reaching new markets, and achieving greater market penetration among a generation of riders that is less inclined to drive, more apt to use alternative means of travel, and uses technology and social media at greater levels. This goal is complicated by demands and constraints on Metra's fare structure. Metra fares must generate sufficient revenue to (1) cover 50%-55% of annual operating costs and (2) help fund the capital program, including positive train control, a $2.4 billion fleet modernization plan, and $11.7 billion in unmet capital needs.
Four Nines initiated the study with an assessment of the strengths and weaknesses of Metra's fare elements, including the structure, products, rider categories, and pricing, and their implications for ridership, fare revenue, revenue leakage, and operating costs. We also spoke with internal and external stakeholders, and reviewed the fare policies and structures of Metra's legacy peers in Boston, New York, New Jersey, and Philadelphia. These assessments were the starting point for discussion of overall goals and objectives and also specific alternatives. The alternatives discussed included: congestion pricing strategies (such as peak/off-peak, peak-direction, and downtown station fares), round-trip pricing, and through-trip pricing; zone consolidations to encourage off-peak, reverse peak, and intermediate travel; incentives to use mobile ticketing; and adjustments to station zone assignments to address equity concerns.
The development of a fare analysis model was initiated early in the study and continued as needs evolved. The model was a key deliverable and was used throughout the study to evaluate alternative fare structures and pricing strategies. The resulting model is among the most sophisticated fare models Four Nines has developed, able to project ridership and fare revenue at the line level and between zone pairs, as well as at the systemwide level and by fare product and rider category. It is also designed to accommodate time-of-day and directional pricing, CBD fares, and station/zone restructuring.
Public input was also integral to the study. In addition to regular updates at Board meetings, public input was collected early in the study as alternatives were being designed through an online survey conducted to obtain information on travel markets and characteristics and opinions on alternative fare structures and products. As recommendations were developed and presented to the Board, another survey was conducted in conjunction with the public outreach process to gather opinions on specific recommendations. When the modeling was complete and the recommendations were finalized for presentation to the Board, the Federally-mandated Title VI equity analysis and environmental justice analysis was completed. The data required for these analyses was provided by the fare model.
In the end, based on conservative estimates of ridership market growth, the modeling analysis indicated that the recommendations could meet the same revenue targets as the recent practice of raising fares by $0.25 each year while minimizing ridership loses and expanding potential ridership markets.
At the conclusion of the study, the model was provided to Metra staff to use on an on-going basis to estimate fare revenues for budgeting purposes and to evaluate the ridership and fare revenue implications of potential future changes to fare policies, structures, products, and pricing. Four Nines staff responsible for model development provided a user's manual and extensive training to Metra staff on the model's structure, required analyses and data inputs, and data outputs to enable this continued use.
What made this study unique
As the study evolved, alternatives were designed, and modeling needs were identified, requirements for modeling capabilities became more complex

Model development occurred alongside stakeholder engagement efforts, which meant the Four Nines team needed to iteratively incorporate stakeholder feedback into the alternatives analysis process, including the model's capabilities, in order to provide fully evaluated results
Lessons learned
Taking the steps necessary to get earlier commitments to project scope and approach from key stakeholders improves support for recommendations and helps keep the project on schedule

The model development and the resulting fare analysis model need to be flexible to accommodate changing needs as new opportunities and strategies are identified